Upon receiving your risks and thresholds for weather events, we will customise and create a forecast alert and only issue the alert should a forecast event be detected. These can be sent out from either 1 to 7 days in advance depending on your requirements.
Our Meteorologists use the latest high resolution forecasting tools to issue these daily. EWN is unique from others whereby our forecasts are handmade and not computer-generated. This ensures we are not prone to errors causing major disruption to your organisation common with computer-generated forecasts.
Custom Forecast Alerts include:
Wind Speed
Humidity
Temperature
Lightning
Or any other risks you have
Rainfall
Hail
Flooding
Dust
Custom Forecast alerts are sent by SMS with the actual forecast issued by email.
EWN can also provide 24/7 Meteorologist support for those times you wish to speak to someone.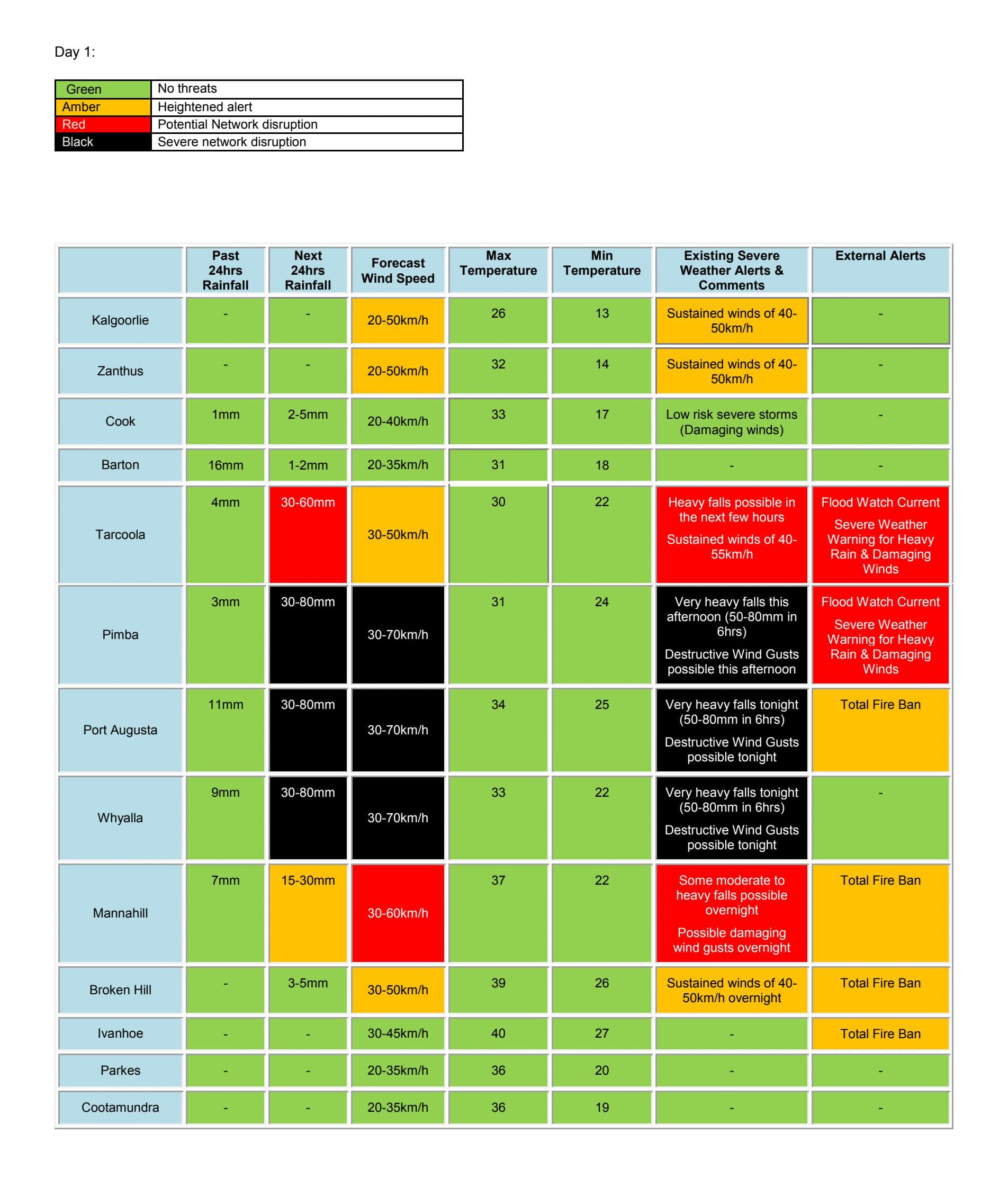 Sample Custom Forecast

Tell us about your project requirements. Connect with EWN.
Start monitoring and reporting on weather and natural hazard risks.