Hail Rapid Post Event Reporting
Where large hail events (2cm+) have affected a populated region, EWN will provide a rapid report through API outlining the area(s) where hail has been reported and the largest size measured. These will be delivered as soon as reports have been filtered through (normally within 1 to 3 hours).
Rapid reporting may not be provided should large hail occur in rural areas away from populated areas (or outside operating hours of 8am to 8pm, however generally most large hail occurs during the afternoon to early evening period).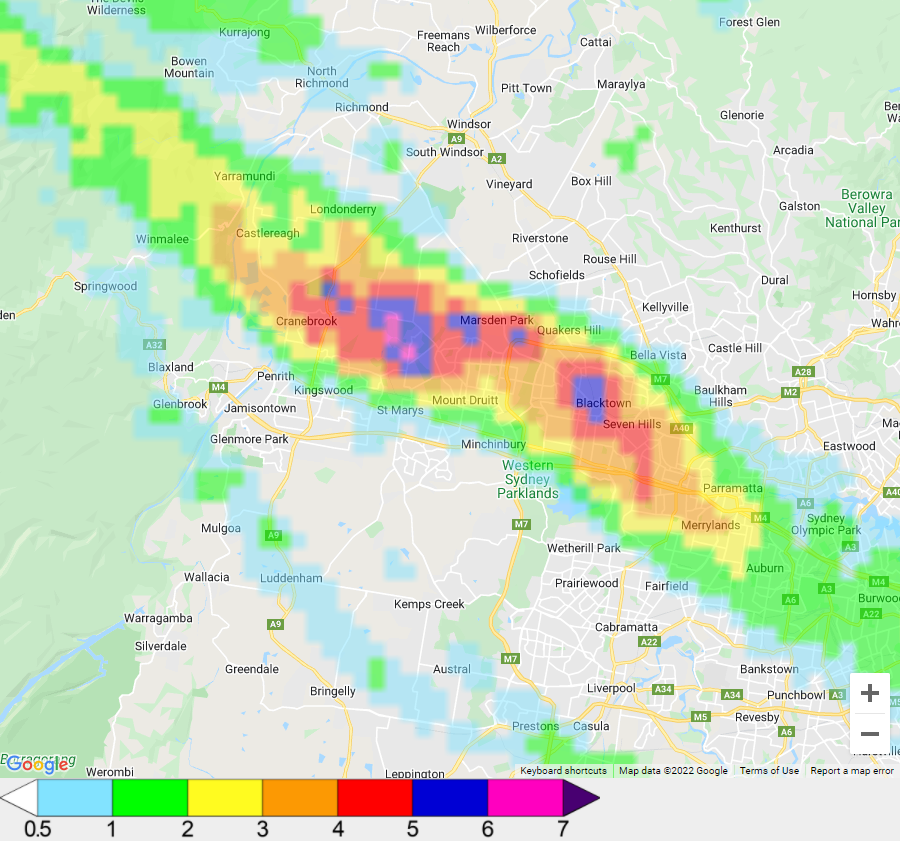 Diameter of hailstones in cm detected.

Tell us about your project requirements. Connect with EWN.
Start monitoring and reporting on weather and natural hazard risks.