Through the GIS Platform, EWN provides you with the situational authority to understand and prepare for events that may impact your people, assets and operations.
It's a unique mapping and asset-layering tool on which you can add the GIS information for each of your fixed (and mobile) assets, communication routes and areas of operation.
Layering those on the map with the GIS Platform's live observations, alerts and forecasts will help you stay ahead through better-informed planning decisions.
The GIS Platform sources its live data from multiple sensors around Australia including:
High-resolution weather radar
Live ground observations across all major cities and towns in Australia
High-resolution satellite imagery
Current Severe Weather and Natural Hazard warning polygons
Rainfall gauges with time optional viewing methods
EWN Meteorologist severe weather forecast polygons for 48 hours in advance
River gauges with time optional viewing methods
Feeds from your own sensors and gauges (requires set-up, extra cost)
The GIS Platform provides your organisation with the capability to:
Add custom data layers of your assets and regions of concern
Receive immediate reports on assets under threat from current Severe Weather and Natural Hazard warnings
View all your fixed and mobile assets on one screen overlayed with critical data
Add near real-time movements of each of your mobile assets through an interface with your In-Vehicle Management System (requires set-up, extra cost).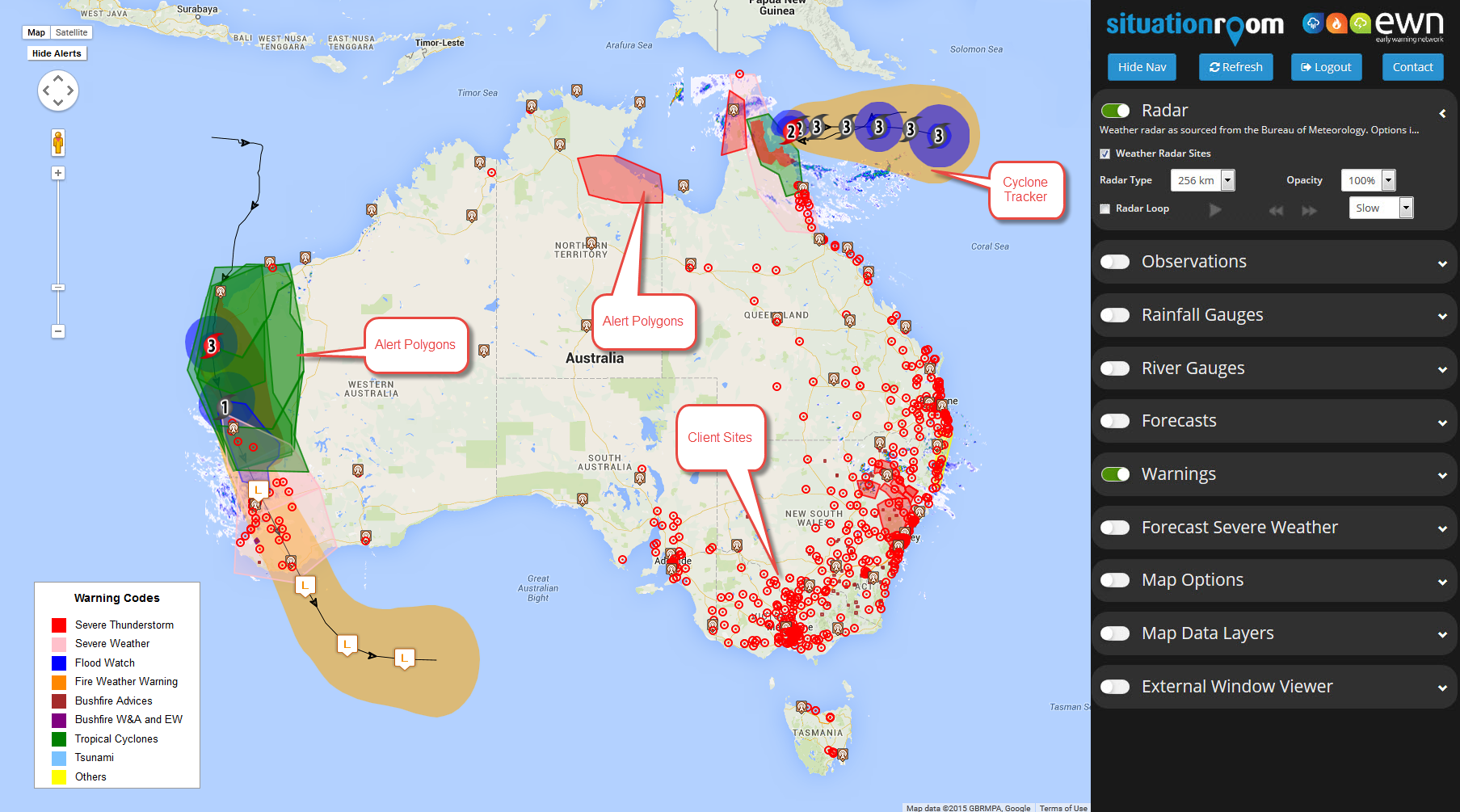 Sample of our GIS Platform

Tell us about your project requirements. Connect with EWN.
Start monitoring and reporting on weather and natural hazard risks.