Climatics
Climatics is Australia's most comprehensive database of historical acute and chronic severe weather hazards and warnings, that identifies changes in event intensity, severity and season duration at any location since 1911.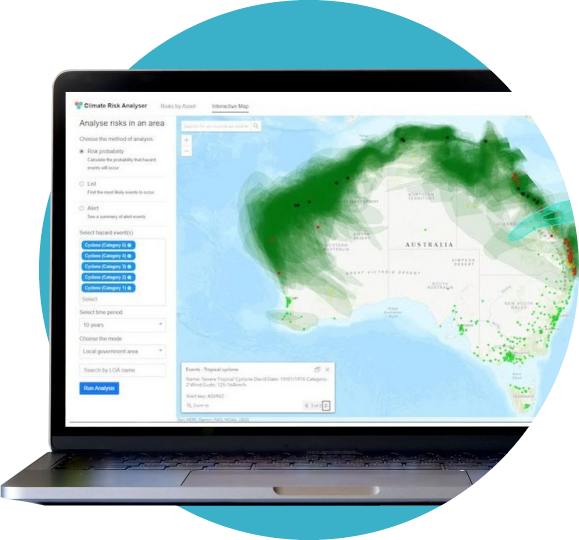 Spatially compare historical severe weather event probabilities, hotspots and maximum severities using EWN proprietary hazard maps.
Identify all the hazards your asset has been historically impacted by and is at risk of in the next 5-10 years
Combine our climate intelligence with your organisations vulnerability and exposure information to assist with TCFD physical risk reporting
How can Climatics help your business?
Severe weather hazards can impact businesses of any size. Deliveries can be delayed, crops can be destroyed, buildings and infrastructure can be damaged. The climate intelligence provided by Climatics can help you to identify your most vulnerable assets, evaluate potential investment locations, plan ahead as risks evolve, and satisfy any climate-related financial disclosure requirements.
How does it work?
Climatics uses historic weather records, digitised by EWN, going back decades as well as archived severe weather warnings, to inform users across Australia about their localised physical risk. This proprietary dataset allows us to calculate the historic risk of severe weather events across Australia, identify how that risk has evolved, and infer future change in the next 5-10 years' time with the changing climate.