Anticipate Tomorrow. Understand Yesterday.
Protect Your Business Today.
Leverage data-driven, asset level insights with Climatics, the leading climate exposure platform created by EWN. View historical extreme weather events across Australia, and current asset exposure to risk through comprehensive analytical methods, tailored to your location of interest.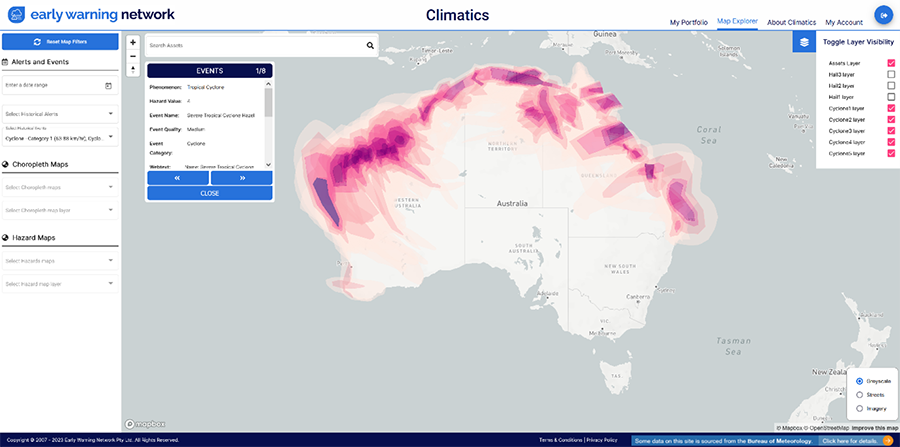 Empower decision-making with
tailored climate insights
Climate hazards can impact businesses of any size. Deliveries can be delayed, assets destroyed, and buildings and infrastructure damaged. The climate intelligence provided by Climatics determines a realistic baseline for assessment of climate risk. Using Climatics will help you to identify the most vulnerable assets within a portfolio, evaluate potential investment locations, understand rates of change for specific hazards at any of your assets, and contribute to re-evaluation of annual mortgage and insurance premiums.
Climatics uses historic weather records, digitised by EWN, going back decades as well as archived severe weather warnings, to inform users across Australia about their localised physical risk. This proprietary dataset allows us to calculate the historic risk of severe weather events across Australia, identify how that risk has evolved, and infer future change in the next 5-10 years' time with the changing climate.
Explore the industries we empower
Whether mitigating risks for large retail chains or optimising strategies for insurance providers, our platform delivers critical climate insights that are valuable to each industry's specific context.
Discover how our innovative solutions are reshaping approaches to climate risk evaluation across varied industries and helping organizations turn environmental insights into a strategic advantage.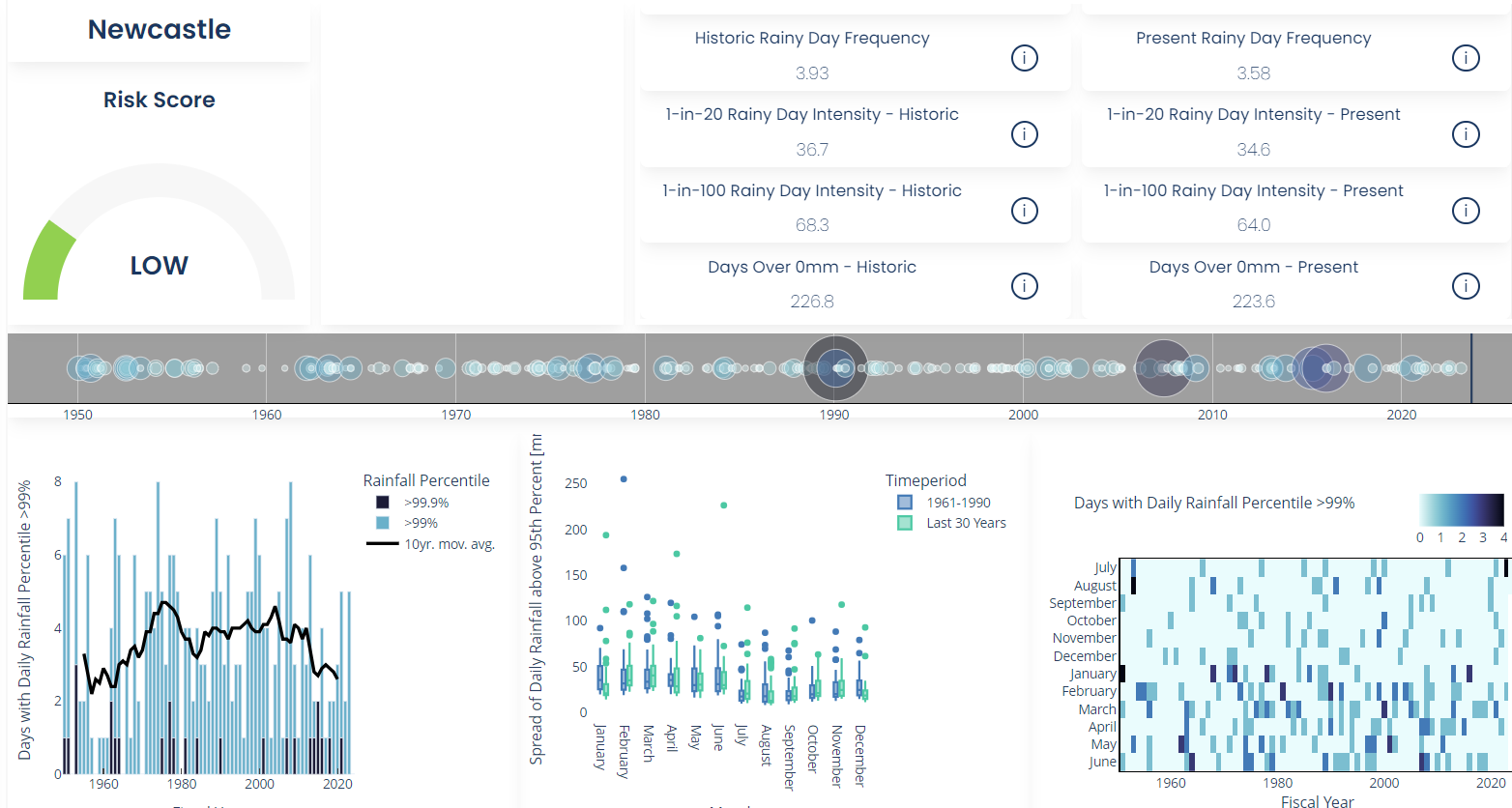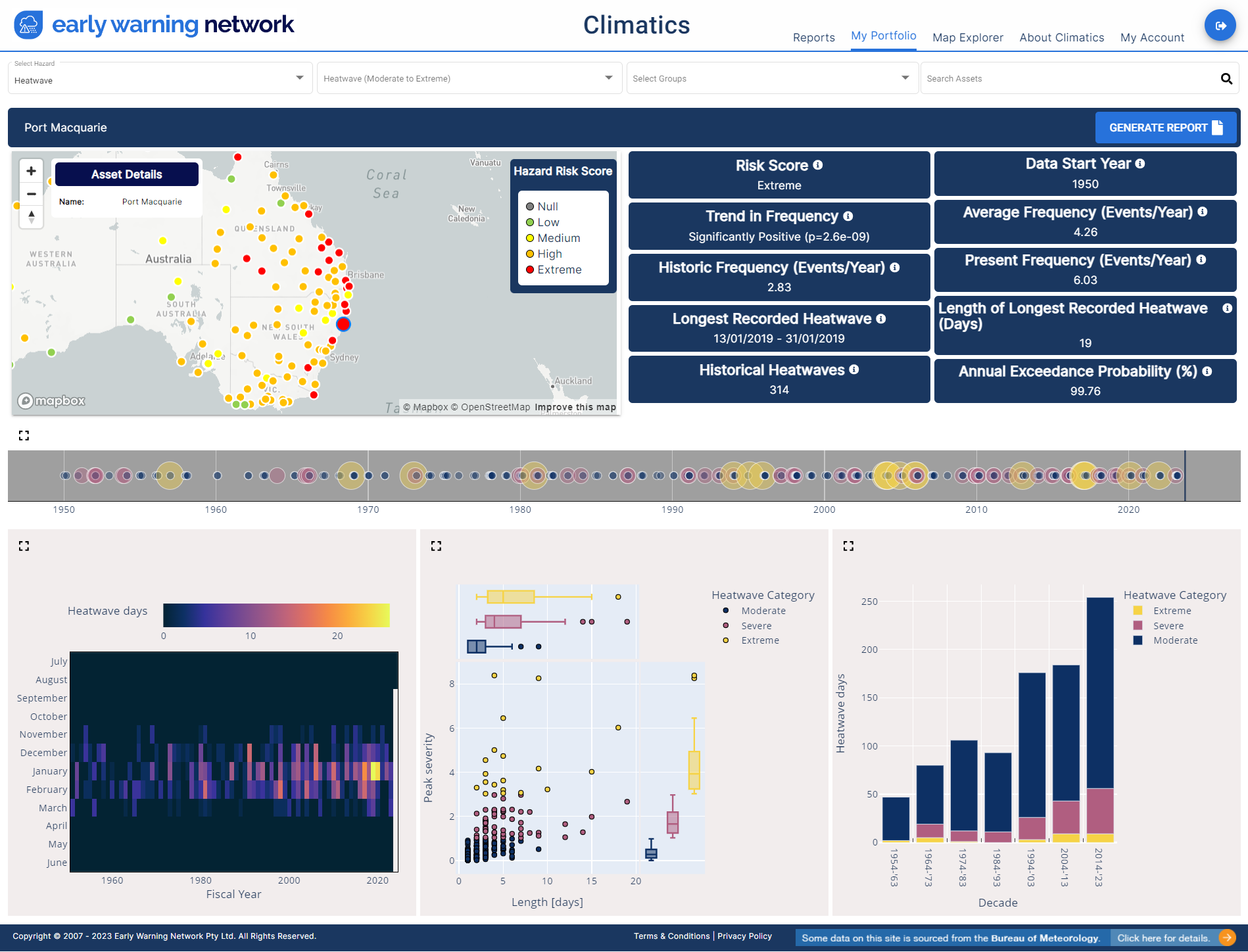 Discover the science behind Climatics
Dive deeper to understand the innovative technology and scientific expertise that empower our platform to redefine climate risk assessment.
Customise
Create tailored portfolios by incorporating your assets and viewing climate related charts and metrics for each asset via the online dashboard, CSV or html report. Hundreds of available metrics allow a personalised approach to asset management and risk evaluation.
Strategise
Identify vulnerabilities and opportunities within your portfolio, and optimise your strategic approach to harness maximum potential and mitigate risks effectively.
Integrate
Enhance your adaptation planning and business continuity strategies and align your operations with TCFD reporting requirements by ensuring the baseline you use is the most relevant and up to date information available, ensuring robust and compliant business operations.
Want to know more about Climatics?
For more information about about Climatics or to a request a demonstration, please contact us and our team will be in touch