Early Warning Network API
Access Early Warning Network's reliable weather services directly into your systems using the EWN API.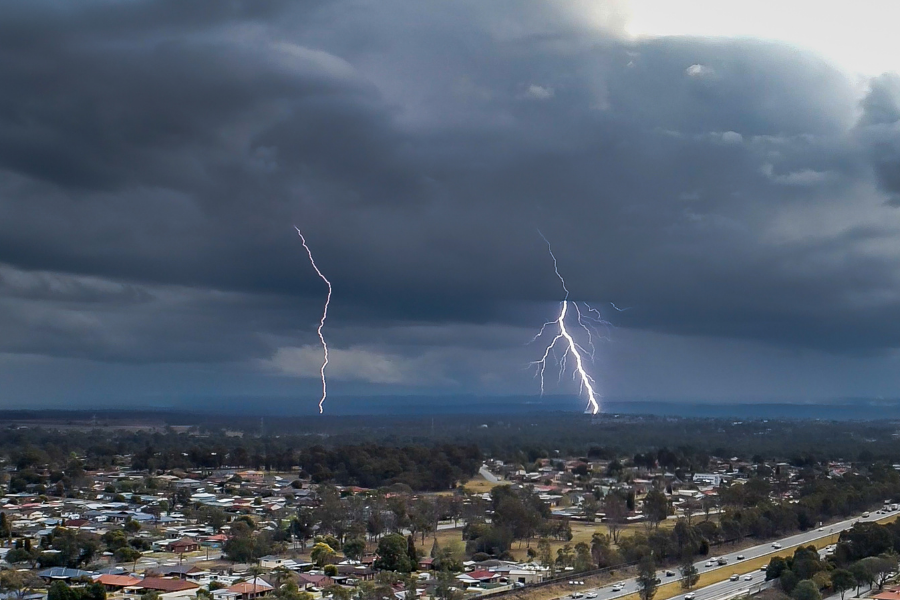 Real-time, forecasted & historical weather data when you need it
Access accurate and up-to-date weather information through our API - giving you access to a rich set of weather data including forecasts, live event tracking, and historical weather data. Available using either a Pull or Push service through JSON or XML methods, integrate our data into your operations and business processes to make actionable, data-driven decisions.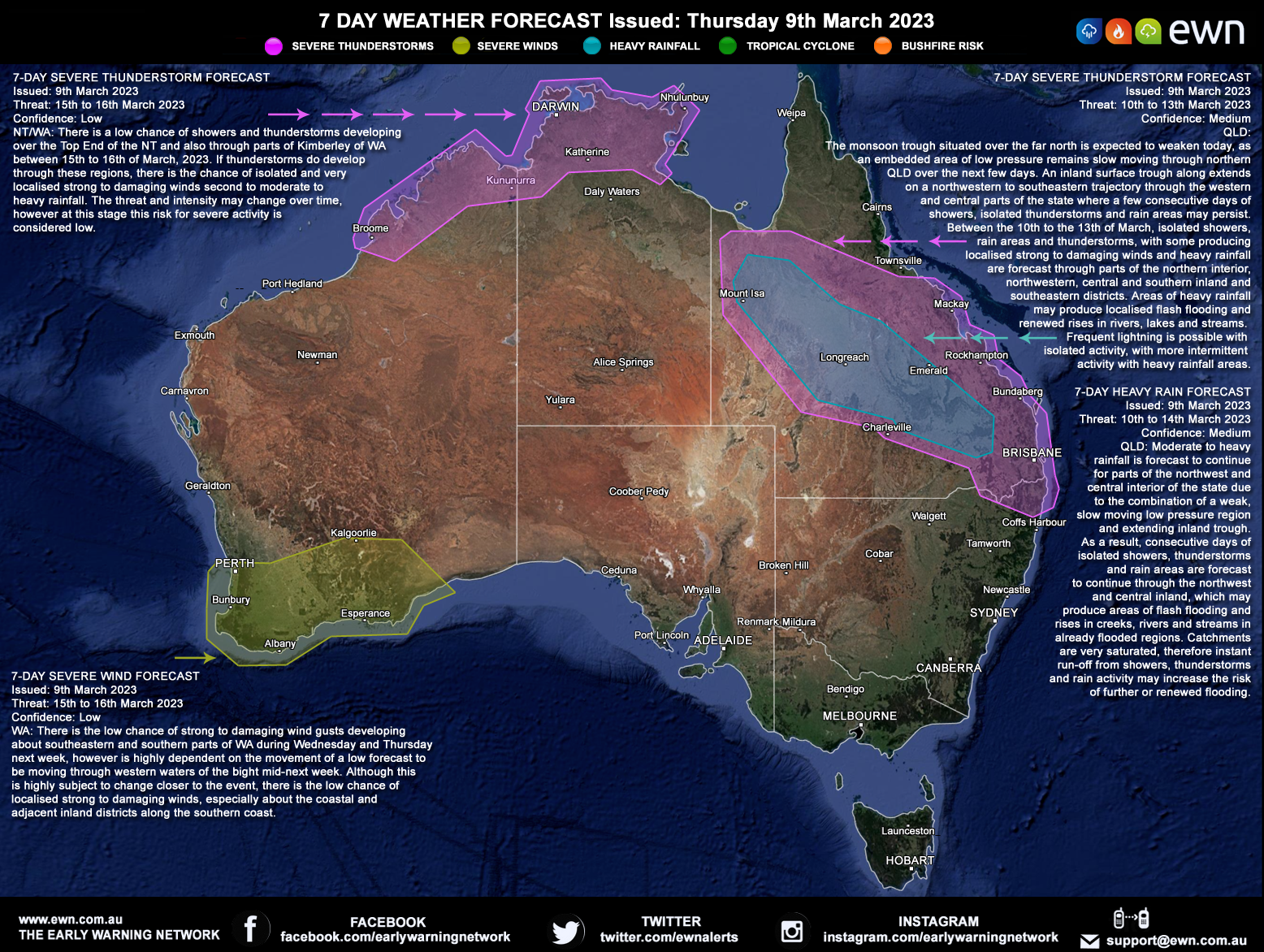 Forecasting
Incorporate detailed weather insights into your operational planning with our Forecasting API, which provides a daily weather forecast map outlining significant weather, a 7-day outlook, and detailed hail forecasting for users.
EWN's forecasting API can be integrated into existing systems to proactively respond to potential weather threats, reducing the risk of damage to assets or operations, improve employee safety and minimise downtime.
Observations

EWN Observations provides data from our internal GIS Platform via API for Severe Weather and Natural Hazard Alerts across Australia, National EWN High Resolution (Volumetric) Radar across the Australian BOM radar network, Tropical Cyclone Tracking, Rain and River gauges and Automatic Weather Stations (AWS) Observations.


The EWN Lightning Network is available in JSON format, along with industry-leading Live Hail Alerting.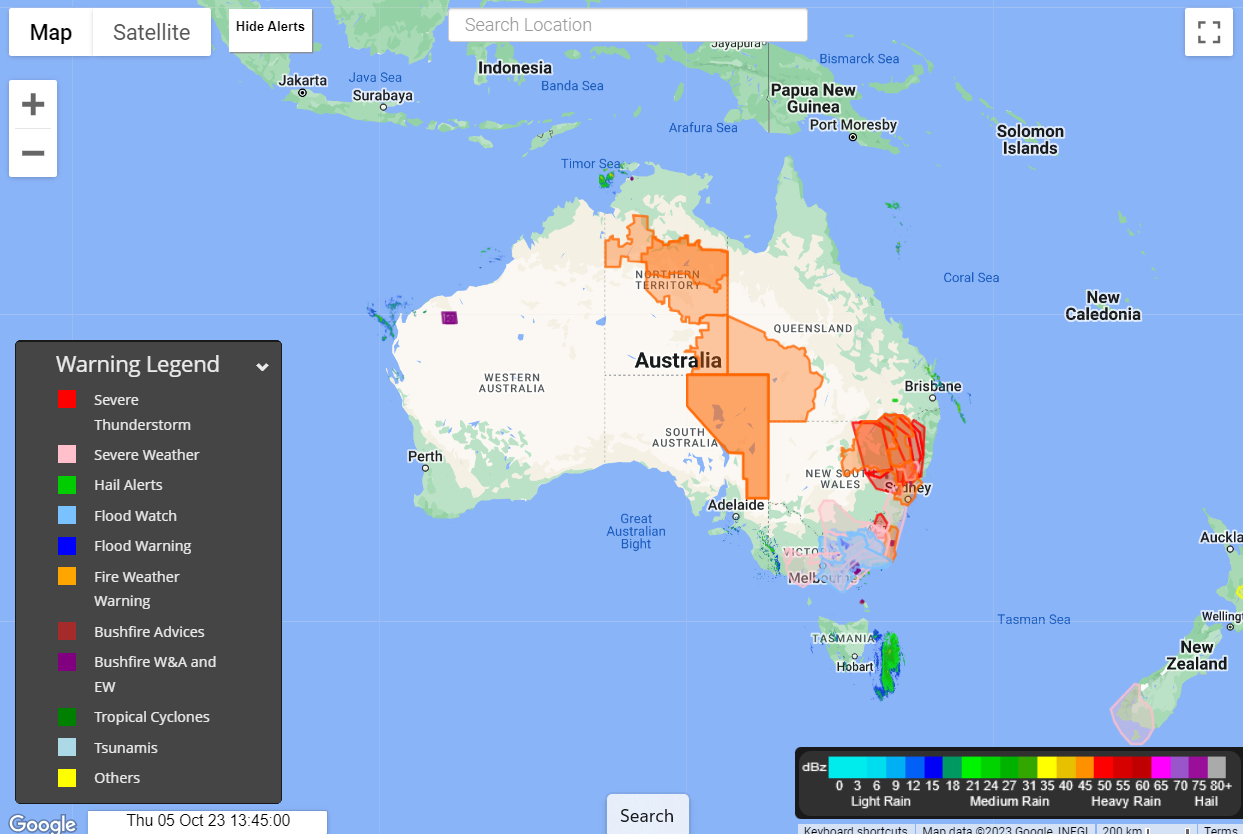 Want to join the network?
If you would like to work with Early Warning Network or chat to a member of our team,
please contact us below - we would love to talk!