Real-time alerts for severe weather and hazards
Early Warning Network is unmatched in providing users with precise and actionable alerts for weather events and natural hazards.

With over 15 years of alerting experience, we save our clients valuable time and resources with accurate, location-driven alerts, preventing potential loss or damage of assets, as well as protecting their people.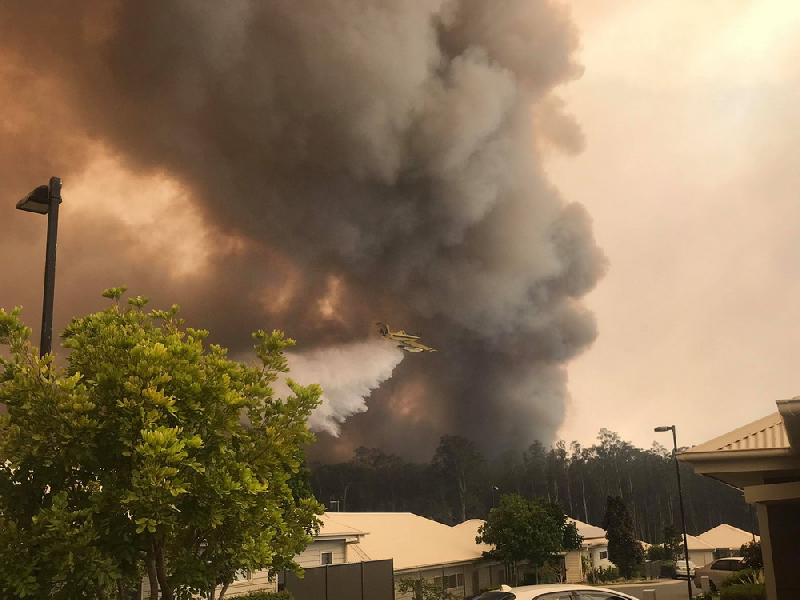 Early Warning Network monitor, forecast & alert for a wide range of hazards
Severe Thunderstorm warnings

Flood Warnings

Flood Watches

Hail Alerts

Fire Weather Warnings

Bushfire Watch & Act

Bushfire Emergency Warning

Fire Danger Index

Tropical Cyclone Watches & Warnings
Heatwave Alerts

Lightning Alerts

Tsunami Warnings

Severe Weather Warnings

Rainfall Alerts

River Gauge Alerts

Custom Observation Alerts & Custom Forecast Alerts for:

wind, temperature, humidity, dust, & any other hazards you need to monitor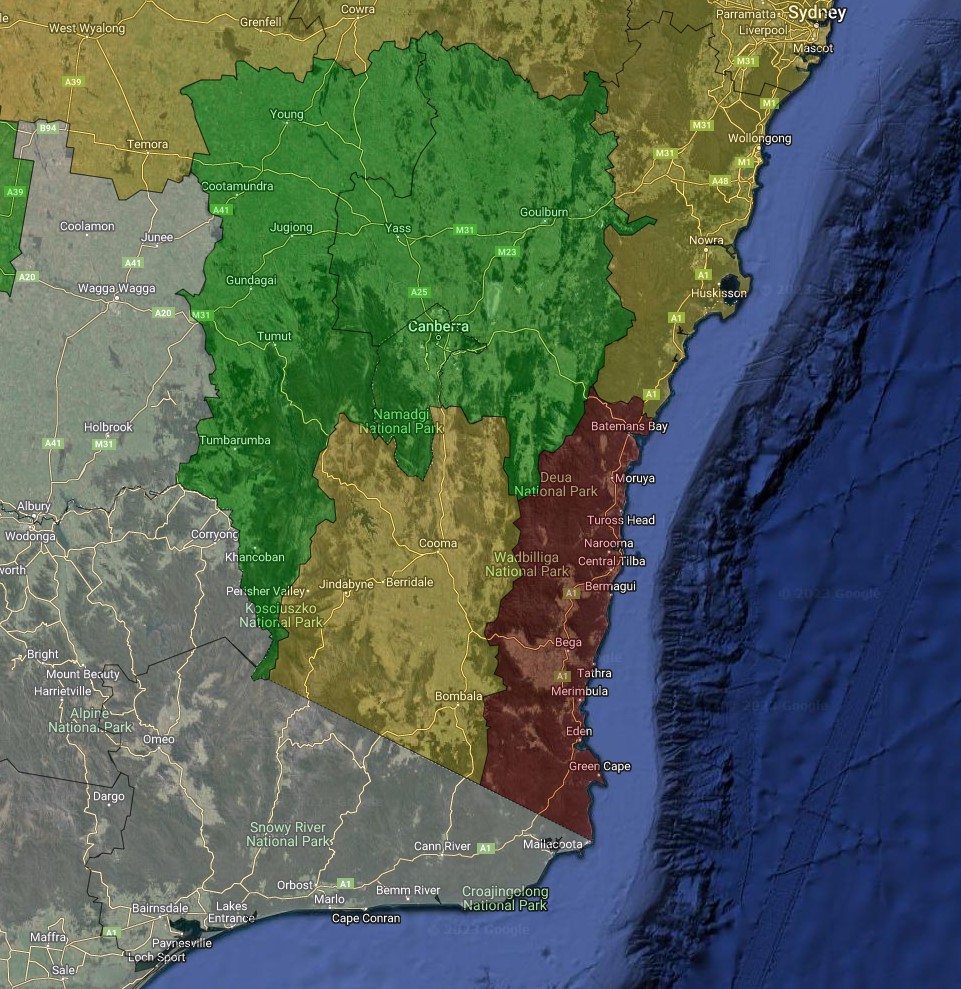 Regional & Location Alerts


Our alerts are additionally available for regions & more granular locations - perfect for users who need to understand what's going on in a specific area.
By selecting areas of interest, we send an alert only when one of those regions or locations is affected by severe weather & hazards. We also remove all re-issued warnings from being sent to you, saving you time and money from your own staff monitoring updates.
In Metro areas, EWN will issue more location-targeted SMS alerts of the actual predicted path of a severe weather event compared to the more general BoM warning areas. This eliminates false alarms and unnecessary duplications, and reduces the overall SMS cost to your business.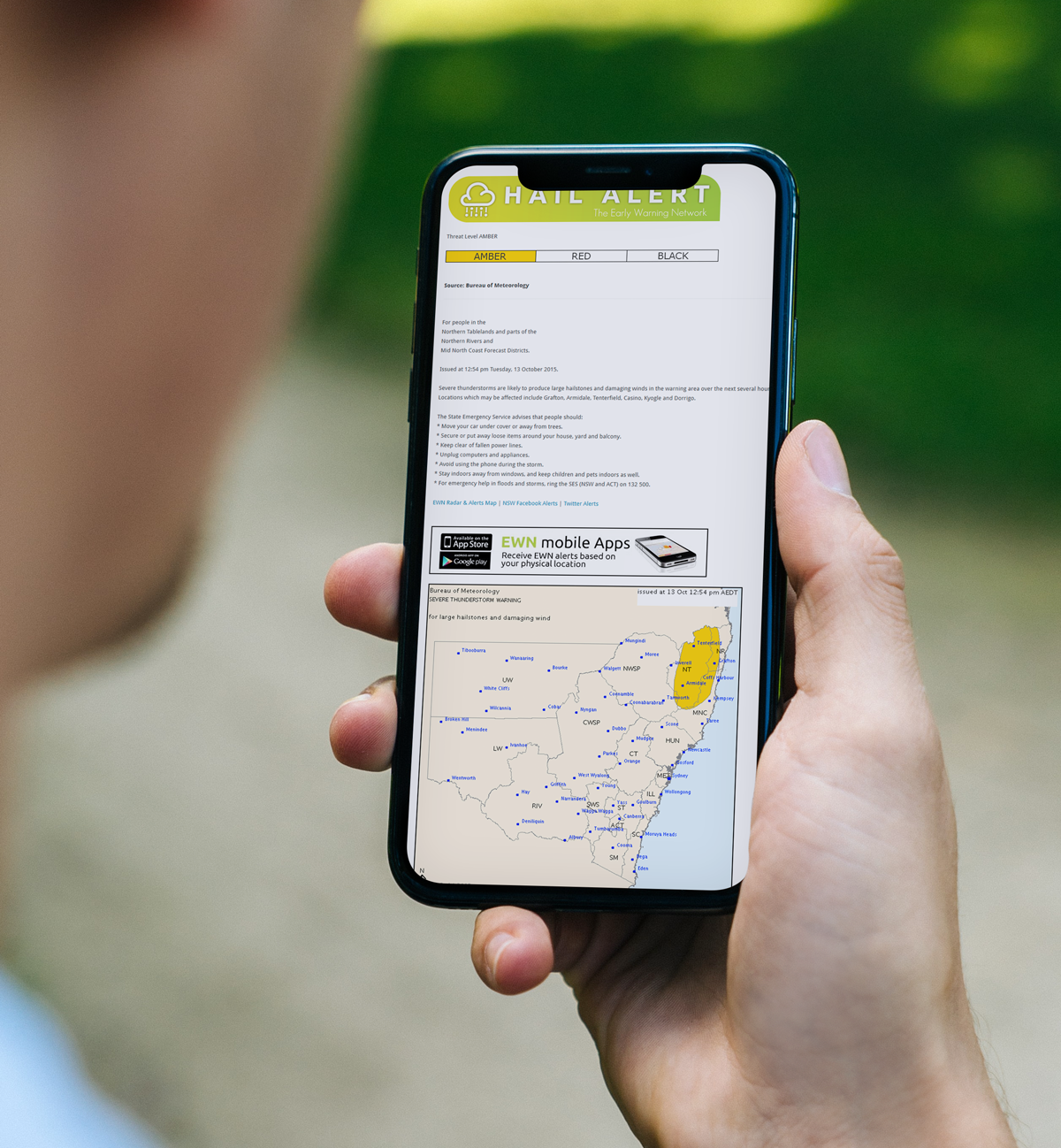 Reduce Alert Fatigue


While severe weather alerts are shared through various channels across Australia, and offer generalised information which may not be applicable to your operations, our validation process ensures you will receive only the alerts which are relevant for your business.
Our highly experienced in-house EWN Meteorologists and Alert Operators monitor weather events and natural hazards 24x7, validating and filtering data before sending alerts to users. This ensures we avoid false alarms and unnecessary duplication, and reduce alert fatigue. With EWN's custom alerts, you can configure and receive alerts for severe weather and hazards for user-defined parameters that are relevant to your business and have the potential to impact operations.
When you receive an alert from EWN, you can be assured it is actionable intelligence.
Customise your alerts


We work with you to understand what event types and levels are of concern to you and put in place 24/7 monitoring of those observations. Should an event be detected, our system will alert you immediately by SMS and email indicating when and where it has occurred.
Implement a fully automated system that sends an alert as soon as a threshold is reached, or choose to receive a manually filtered system where EWN validate alerts before sending, ensuring no false readings are sent through.
EWN's Alerts can be customised to your thresholds & branding guides, along with any additional information or procedures to include in the standard alert content. Data is available via SMS, email, and EWN API.

When alerts come with the official branding of a local council, government agency or business, residents are more likely to trust the information. This can lead to quicker and more effective responses during emergencies.
We have an unmatched record for providing actionable, verified severe weather alerts for over 15 years. When you receive an alert from us, you know its time to act.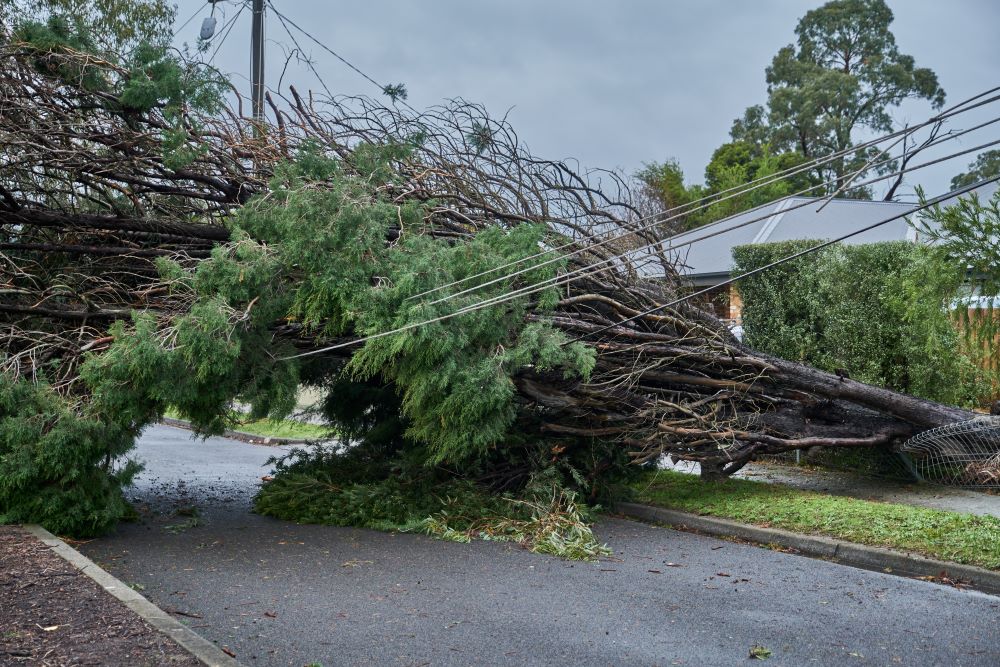 Looking to receive alerts for home?


We work with a number of councils who provide our alerts for their residents.
If you would like alerts for your own property, visit our Support FAQ page and see if your council offers EWN Alerts.
Want to join the network?
If you would like to work with Early Warning Network or chat to a member of our team,
please contact us below - we would love to talk!