Make Empowered Decisions With Weather & Climate Intelligence
Early Warning Network's has the leading range of advanced real-time weather warnings
and historical climate insights, tailored for your industry
We're leaders in severe weather forecasting, early warnings, and climate risk reporting
At Early Warning Network, we specialise in the protection of people, property, infrastructure and business operations through the delivery of accurate weather and climate data and insights. We combine cutting-edge technology with real-time and historical data to empower your decision-making with insights tailored for your industry.
Innovative weather solutions for a changing climate
Our advanced weather intelligence not only provides proactive forecasting and real-time alerts for emerging weather conditions, but also offers the contextual information you need to make informed decisions through historical climate data. This empowers your business to protect its assets and operations, while also leveraging past weather patterns to develop long-term resilience strategies.
Together, these approaches form a comprehensive risk mitigation strategy, transforming unpredictability into a controllable variable.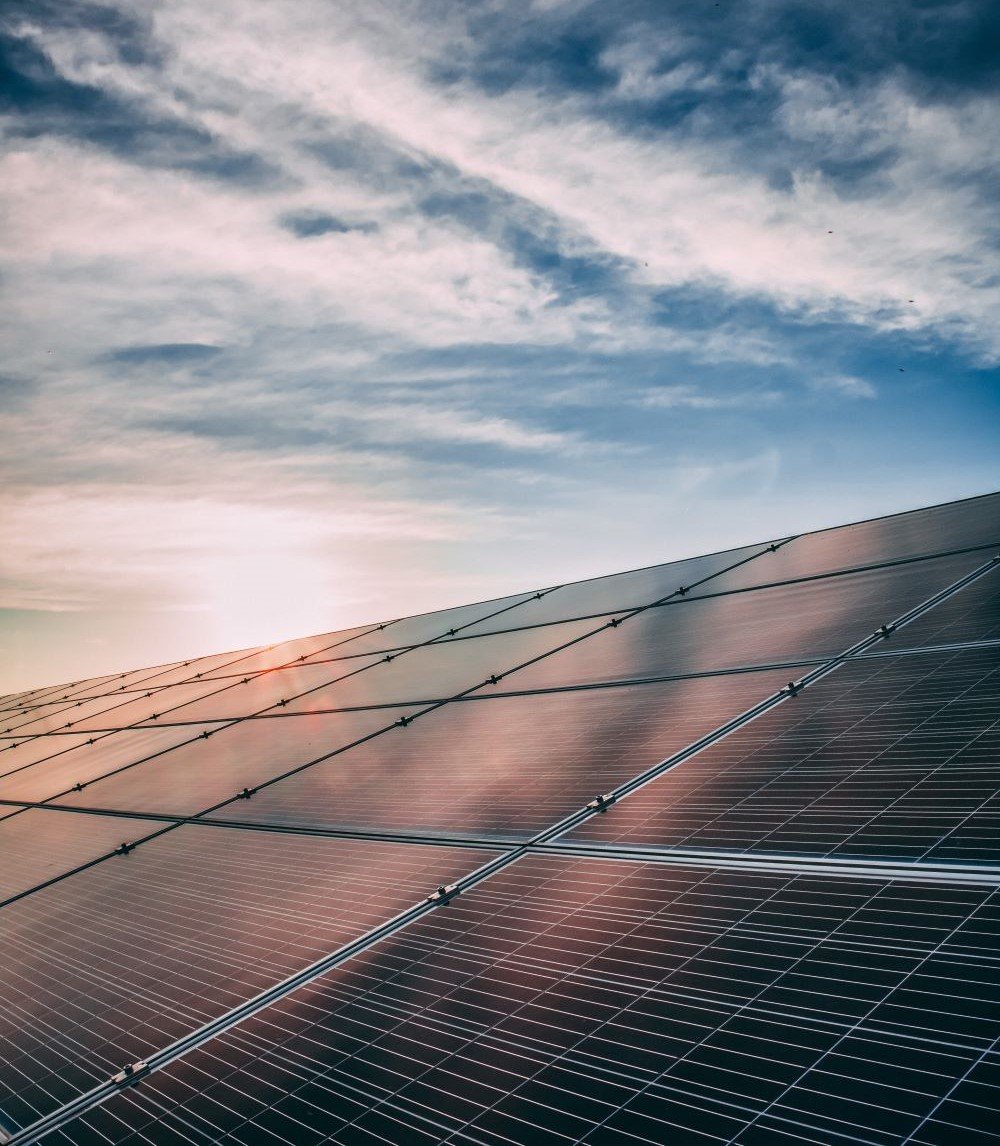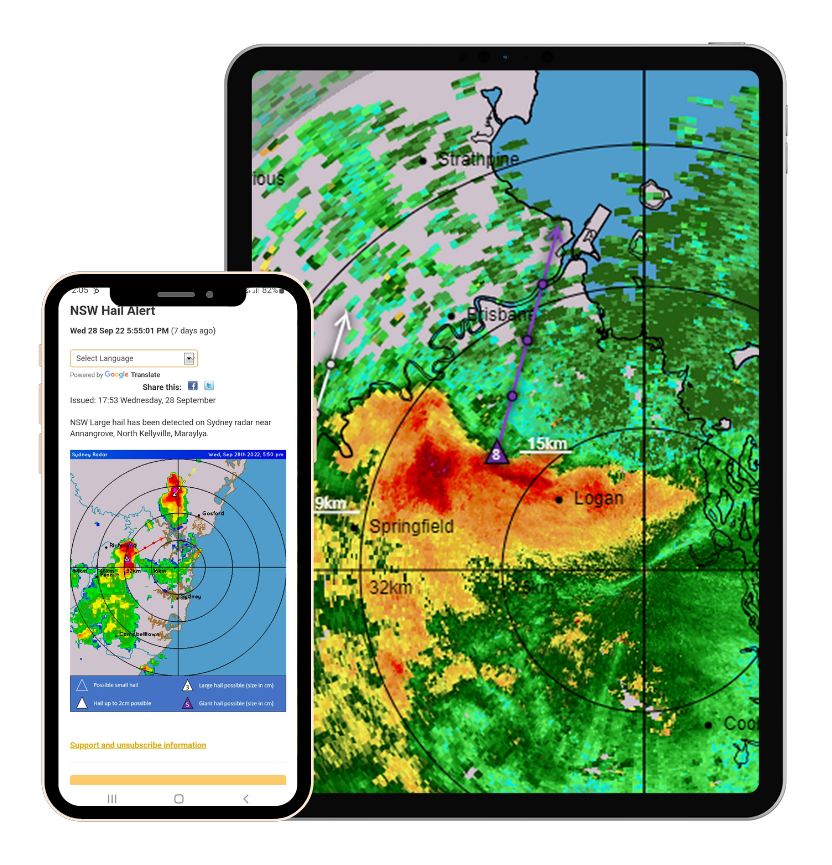 Stay ahead of the storm
Our cutting-edge early weather forecasting and alerting products provide you with the crucial information and time you need to prepare, adapt, and minimise risks.
Prepare for severe weather and hazards with our range of forecasting, alerts, tracking and reporting

Tailored delivery options and white labelling available for a seamless customer experience

Australia-wide alerting and monitoring by our operations team 24/7, 365 days a year
Asset Level Climate Risk Assessment
Use the power of historical climate data to your advantage. Climatics is Australia's most comprehensive database of historical acute and chronic severe weather hazards and warnings.
Assess your asset risks with greater precision and inform long-term strategies based on past weather and hazard trends, along with predictions 5-10 years into the future.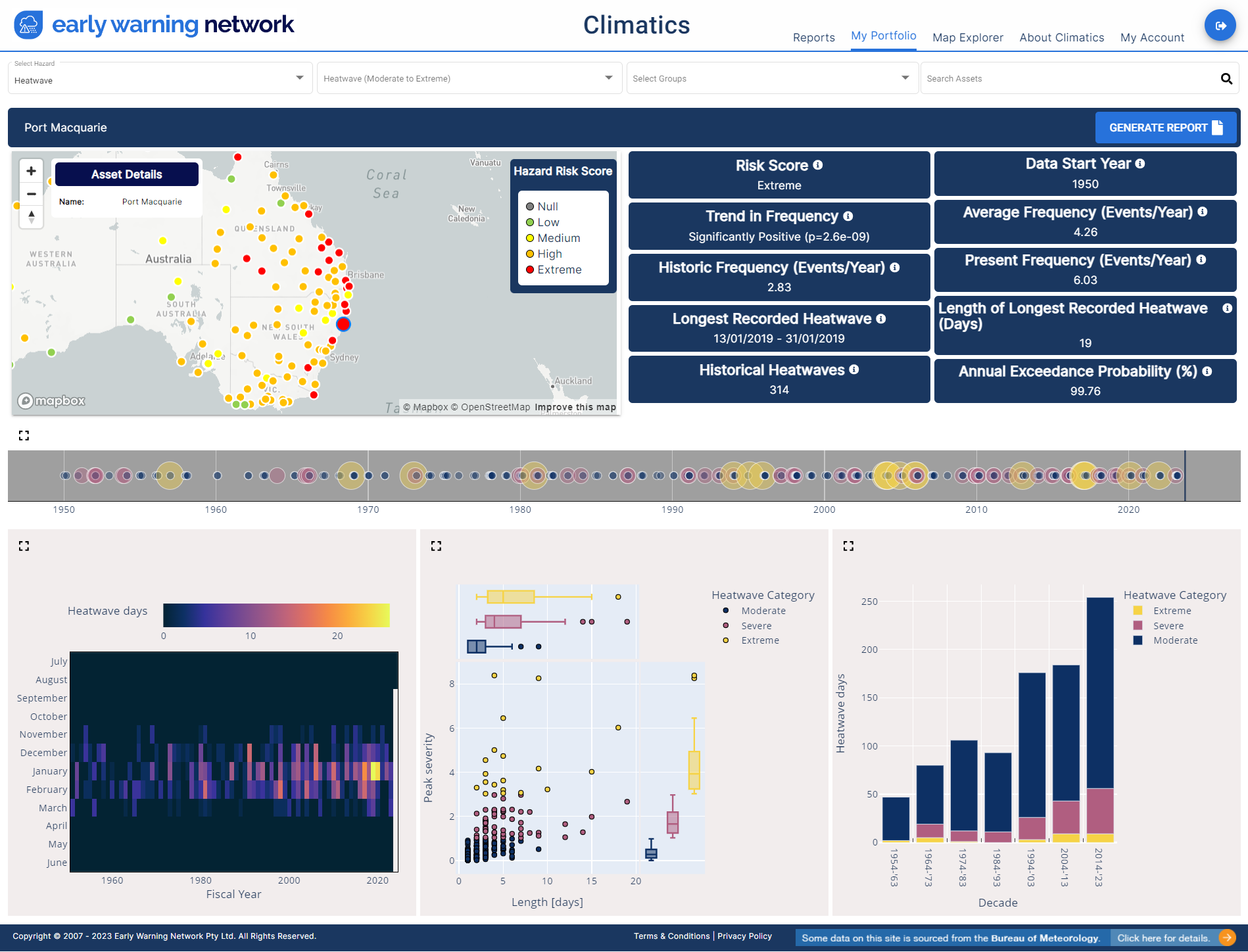 Early Warning Network combines the predictive power of early weather warnings with the invaluable insights of historical climate data, crafting to empower our customers with actionable intelligence
Join leading companies who use EWN's weather and climate services
We work with leading Australian businesses and organisations across a range of industries, saving them
millions of dollars by providing timely, accurate and actionable intelligence.
The oppressive heat hammering parts of South Australia will go out with a bang on Friday ahead of...
Ready to join the network?
If you would like to talk to our team, or have questions about how our products can work for your orginisation, please reach out to us below.

We look forward to your enquiry and will get back to you within one working day.