19 November 2021: Showers, thunderstorms and heightened flood risk
Showers and thunderstorms likely to become widespread again next week, tending to rain areas at times with moderate to heavy falls accompanied by another period of heightened flood risk.
Storms will also become severe in some areas.
Main focal areas: Eastern NSW and QLD.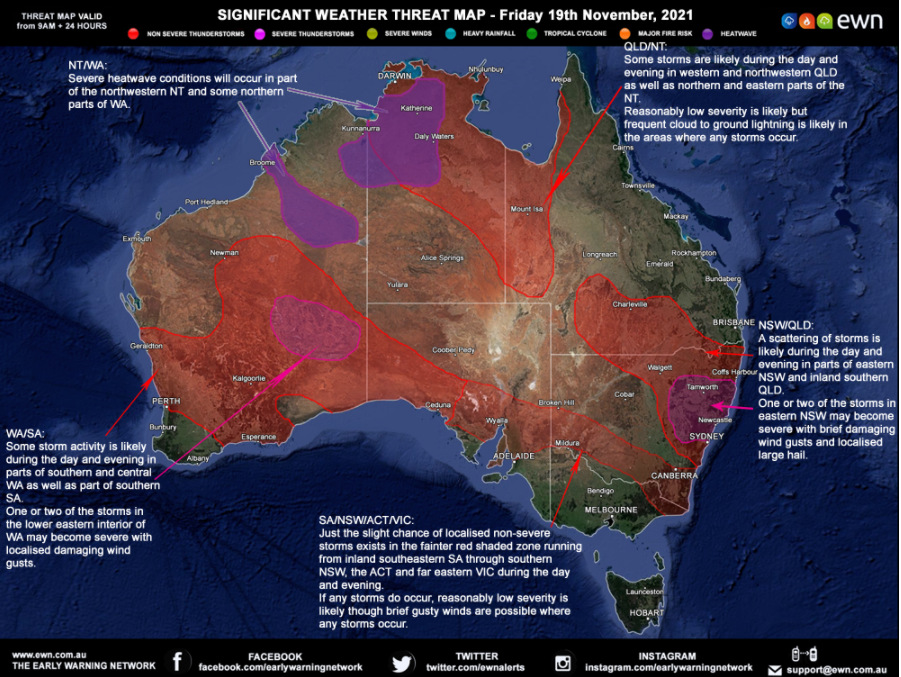 Weather alerts, risk mapping, tracking, and monitoring
Contact us if your organisation is looking to minimise risk against severe weather and natural hazards.
We have climate risk data to empower your business with all the intelligence needed to make informed decisions and assess the risk to regional scale changes in climate.