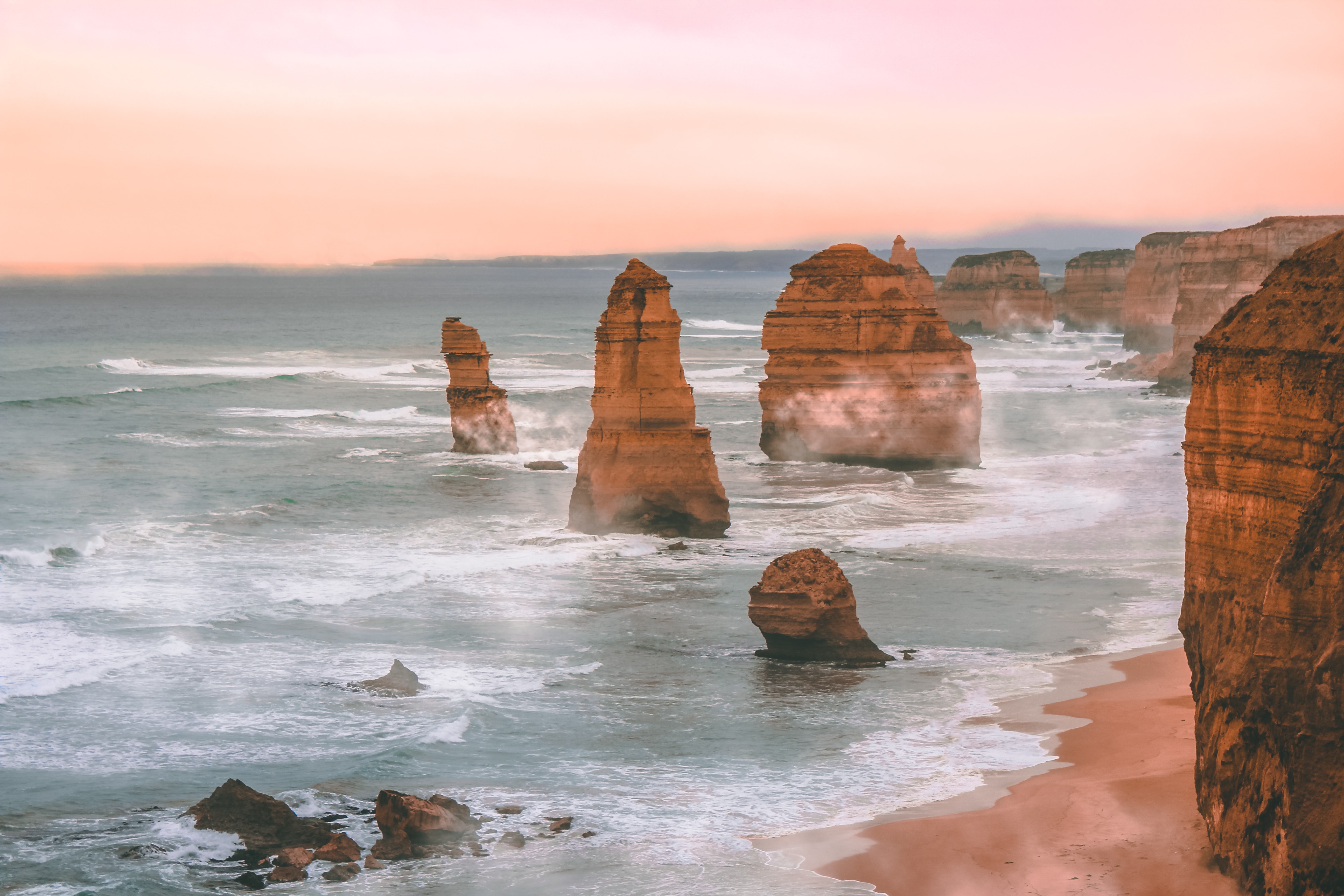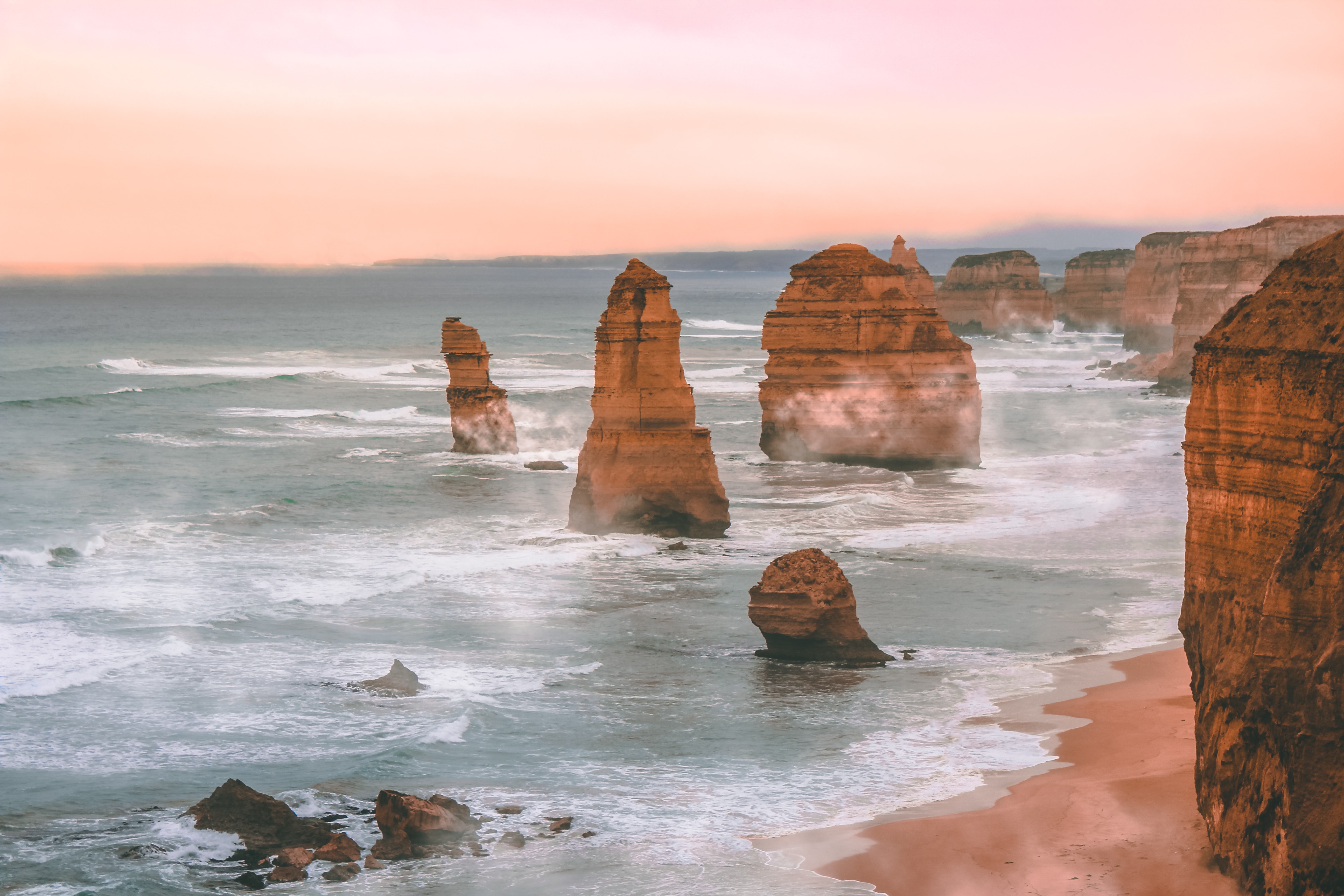 The Great Ocean Road is one of Victoria's greatest attractions and achievements. Indeed, it's also one that all Australians can feel proud of and enjoy. For just as generations of Victorians have regularly enjoyed a long and winding drive along the Road during the summer season, interstate visitors have also ventured there to take in some of the southern state's most iconic scenery, and the many fantastic coastal towns that reside along it. This is to say nothing of the countless tourists from abroad who've fallen in love with the trail, and the attractions it offers passage to like the Twelve Apostles.
All can agree given the Road's many offerings that the quest to protect it and what resides along it is critical. It's why now is an important time to discuss the environmental incidents that have been occurring along the Great Ocean Road, and in turn what resources are available to help conserve this vital part of Australia.
The History of the Great Ocean Road
The heritage-listed Great Ocean Road has a particular significance to Australia's history beyond the story it tells about the Aussie love of sun, sea, and sand. Its approximate 240 kilometers of path was built by veterans of World War 1 between 1919 and 1932, and it was dedicated to those who lost their lives in the conflict.
The Threats Posed to the Road
Although the Great Ocean Road certainly continues to be enjoyed today by those who drive along it, the reality is recent years have also seen a number worrying signs arise surrounding its long-term health.
Unsustainable Tourism
It's necessary to note before diving into the environmental space, that there are some options theoretically available to remedy current issues with the Road. For instance, it's held (pre-pandemic) that the Road would get around 6 million visitors each year, and that in turn, the sheer scale of those numbers is part of the reason damage to the Road has occurred. Particularly because many tourists have been visiting in huge buses, and the weight of such vehicles travelling repeatedly across it over time can damage the path.
So it's possible tweaking some settings surrounding the Road - such as a ban on big buses - could help allay some issues going forward. Yet even if all tourists theoretically disappeared overnight, damage to the Road would continue to occur due to weather events. Accordingly, it's here that the real 'heavy lifting' needs to be done to conserve the route as the following section shows.
Environmental Incidents
A quick review of environmental incidents in recent years illustrates the issues confronting the Great Ocean Road at present.
Landslides
In 2016 the little town of Wye River - roughly halfway between Lorne and Apollo Bay - saw landslides as a result of heavy rain and flash flooding.
Beach Erosion
2018 saw winter storms wash away large tracts of beach at Apollo Bay. While these storms did great damage very rapidly, erosion at the beach had been steadily occurring over a long period of time beforehand.
Cliff Erosion
Bells Beach is widely regarded as one of Australia's greatest - if not the greatest - surfing spots.
Yet cliff erosion is now an ongoing problem that (alongside other issues) is giving rise to new safety risks for surfers who look to use and enjoy the beach.
Taking Action Now to Protect the Great Ocean Road's Future
There are many reasons why the Great Ocean Road must be protected. It's not simply a case of it being a historic site - though that's certainly a very important reason! - or that it's a tourism draw, but also because of its importance to the community in western Victoria, and the whole state more widely. What's more, because the importance of this route is only set to grow in future.
Conserving Tourism in Coastal Towns
While as aforementioned there's certainly a worthwhile debate surrounding the restriction of certain vehicles on the Road, there is no disputing that many coastal towns regard the Great Ocean Road as a critical gateway for bringing tourists into their towns. Communities like Anglesea, Lorne, and Apollo Bay rely on the Great Ocean Road to be a major thoroughfare of tourists to their towns. The Road is also the ideal route to access iconic destinations like Bells Beach, the Twelve Apostles, and the Great Otway National Park.
Safeguarding Links to Growth Centres
Recent years have seen wider Victoria experience substantial population growth. Pre-pandemic Melbourne was the fastest growing city in the country, and the city is ultimately still on track to overtake Sydney as the nation's largest metropolis within the next few years. While many people are making the move - or planning to - to Melbourne, there has also been a significant population increase across the state too in recent years, and very notably west of Victoria's capital in provincial cities like Geelong, and further west. The reasons for this are multifaceted and complex - and ultimately beyond the scope of this article - but it's clear this growth shows no signs of stopping.
This is especially so because the rise of the work-from-home model - something many regard as a silver lining of the pandemic for its benefits such as freeing people from the need to commute - is set to stay (at least in some form). Accordingly, this will enable many people to live and work far outside a major city, in a way they were unable to in previous years when a commute into a CBD office each day was essential. Nonetheless, even if many new residents of western Victoria don't need to travel for work daily, there will certainly still be many who wish to travel into Melbourne and elsewhere along the Great Ocean Road, for recreation, shopping, and more.
In sum, it can be expected that western Victoria will in future have a far greater population, and - even allowing for the changes resulting from the rise of the work-from-home model - ongoing demand on the Great Ocean Road. Due to these factors and more, safeguarding the Great Ocean Road will help maintain the transport links Victorians living west of Melbourne need, for daily living, business, and travel.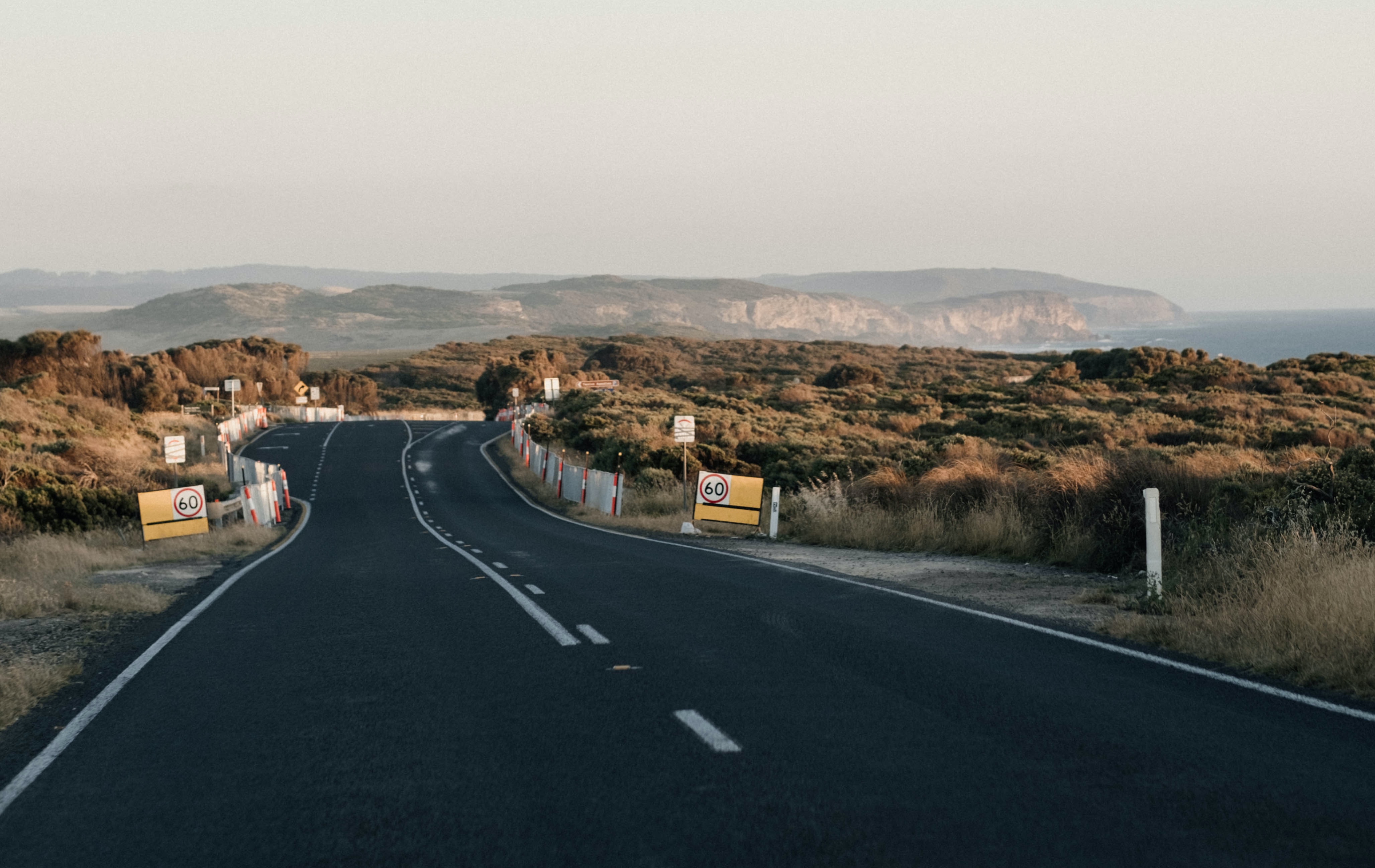 'Prevention Is Better Than the Cure'
Another reason it's essential to take action to protect the Great Ocean Road's future now comes down to the realities of what failure in the short to mid term means. There's little doubt there is popular support for the Great Ocean Road and its surrounding communities to be protected. Taking action now means there's the chance to mitigate greater damage occurring in future.
Yes, it involves more legwork up front, but in the long term, it'll be far better if the heavy lifting is done now, as ultimately the old adage prevention is better than the cure certainly rings true when it comes to taking steps to proactively limit damage to the Great Ocean Road now.
The Data to Drive Action
The Great Ocean Road officially opened in 1932. As we look ahead to the 100th anniversary of this Australian icon, the reality is there's immense concern surrounding what the Road and so many attractions and communities surrounding it will look like in 10 years time, if a proper climate mitigation strategy is not devised and put in place now. The challenges are complex, but a strong strategy that looks to respond to them can indeed be pursued. The starting point is making use of the available data that can provide clear-cut insights into climate risks that threaten the Great Ocean Road and its surroundings, now and in the years ahead.
When it comes to mitigating the impact of climate risk, the next 10 to 15 years will be critical. The Early Warning Network features a team with expertise in meteorology, climate intelligence and spatial risk, offering round-the-clock monitoring of weather risks for our clients, and our staff are ready to provide the insightful data necessary for organisations to make informed decisions about operations in this 10 to 15 year time period.
To discuss how we can help your business call (02) 6674 5717, email support@ewn.com.au, or contact us via our enquiry page here.
Subscribe Today To Our Newsletter